Bespoke e-Commerce solutions for your online store
Custom-built applications and features for a powerful and bespoke e-Commerce website
A team of 14 expert developers working towards your e-Commerce success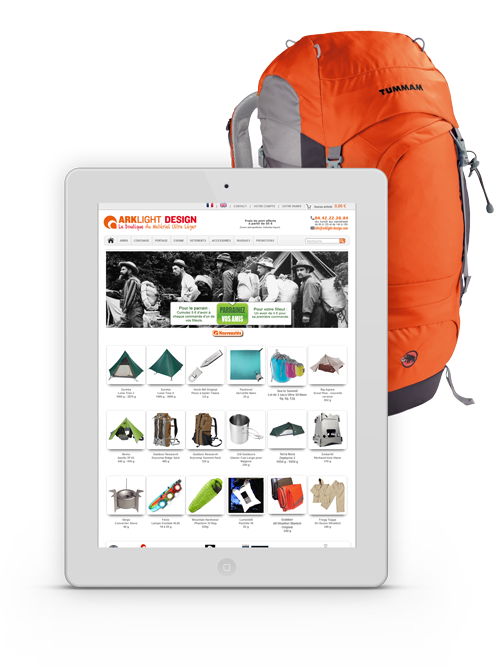 "Choosing Actinic means choosing technical excellence, quality service, and e-Commerce expertise."
Arklight Design
Take a look at our best bespoke e-Commerce features!
Our consulting team will study the possibilities and develop bespoke e-Commerce solutions for your shop, making your website stand out by providing bespoke solutions for specific requirements.
Deliver the best buying experience with uniquely built features and create an exceptional and more competitive online store. Imagine special search features or different product displays, custom built shopping carts or a custom product configurator. Enhance your shop and boost your sales. The options are limitless!
Bespoke solution: build your own bicycle
The feature that allows Commençal's clients to treat themselves to fully customised bikes.
"The Actinic team developed an amazing bike configurator allowing our online customers to combine elements and create their own custom bike to fit their technical requirements as well as their personal taste."
Max COMMENCAL - Commençal
Online configurator solution and instant prices
A perfectly adapted e-Commerce configurator to tend to the needs of Premiershop's customer-projects!
" Actinic's consultants developed a powerful configurator for Premiershop.Giving our customers the possibility of really choosing their specifications means we can give them the products that meet their expectations. "
Andrew GLOVER - Premier Environmental
Delivering the best user-experience with bespoke e-Commerce product pages
The clever combination of refill volume and nicotine dosage.
"The Actinic consulting team set up a transparent display system on the product pages allowing customers to choose the recharge volume and the nicotine amount for several hundreds of products. This feature is a technical accomplishment and the e-Commerce design is just amazing. Our new pages are smart-looking and deliver great user-experience which has led to a 27% increase in shopping cart value!"
Christel MARY - E-Liquide
The 'Premier Equine' multi-currency display
A clear multi-currency display enabling international online visitors to get the information they need.
" From pounds to dollars to pesos, online shoppers choose the currency they wish to use and benefit from a perfectly secure transaction and prices calculated in real time according to the current exchange rate. Displaying prices in local currencies reassures customers and inspires professionalism. After setting up this feature, we noticed an 18% increase in our sales in Chile for example."
Rachel DENT - Premier Equine
Tell us what your e-Commerce website needs and we'll build you an even better bespoke solution!