Experienced e-Commerce experts at your service
Benefit from our expertise to create the best performing e-Commerce site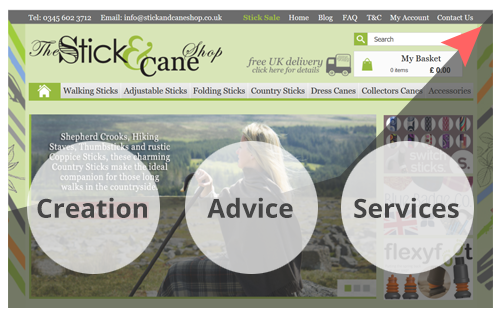 "Actinic's team is there for us everytime we need a hand setting up a feature or option, which is a real bonus as it allows us to keep our site up to date with the latest innovation!"
Linda Naysmith - The stick and Cane shop
Our e-Commerce experts accompany you towards success
---

185+ EXPERTS
A dedicated e-Commerce expert
Your dedicated e-Commerce expert knows you and your business, and is able to guide there where needed towards success. From the setting up of your online store, to building your dream store front, to taking your first orders; your e-Commerce expert is always at hand to assist you in growing your turnover and business.

580+ CERTIFIED RESELLERS
Contact an expert reseller near you
We work with over 470 certified resellers throughout Europe. Find a reseller near you to help you create your e-Commerce.

UNLIMITED ONLINE SUPPORT
Our UK based support team



Contact our experts every business day from 9.00Am to 5.00PM and get an answer to your question within 30 minutes. You also have a complete online help centre at your disposal where you will find help articles, FAQ's videos and step by step e-Commerce guides to setting up an efficient and profitable e-Commerce website.

TAILORED SUPPORT
Benefit from unlimited phone assistance
Actinic proposes attractive phone support packages. Talk to your expert whenever you need a hand thanks to our tailored support packages.
A complete and comprehensive range of e-Commerce services to suit your needs
---

DESIGN
An exceptional design that efficiently persuades and guides your visitors towards the checkout
A great design sells from the moment your visitor lands on your homepage. With over 10,000 active sites, the Actinic e-Commerce design experts are constantly on top of the latest trends and innovations and know how to implement expert practices in e-Commerce to guarantee your site is at the forefront of modern and professional e-Commerce website design.

TRAINING
Expert training and coaching for increased autonomy
Launch your online business stress-free with comprehensive and tailored to-your-needs training and coaching modules, designed to teach you the tricks of the trade! Whether you want to know more in depth on how to work your e-Commerce SEO, design an efficient catalogue or understand the full scope of possibilities your e-Commerce ERP link offers, our experts will transfer their knowledge in a format that suits your needs and your schedule!

SEO AND ADWORDS CAMPAIGNS
More qualified traffic due to higher visibilty
Actinic is the only European e-Commerce solution that is rewarded the prestigious Google Premier SMB Partner logo. With over 850,000 search results ranked on Google's first page, we can proudly say that Actinic has all the SEO e-Commerce expertise necessary to propel your site towards that desired first page!

BESPOKE DEVELOPMENT
Custom built features for a performing e-Commerce website
Our e-Commerce experts study and implement 100% bespoke developed e-Commerce features to make your site unique and even more efficient. Advanced search filters, customised product configurator, connection with external software, or a custom designed shopping basket: our development team will stop at nothing to build you the feature you need to succeed in e-Commerce.
Meet your partners in e-Commerce

THE ACTINIC USER CLUB
User events and meeting that are dedicated to your online success
Actinic e-Commerce experts regularly meet with its customers to better understand their expectations and support them in the development of their online business.
The User Club allows Oxatis e-Merchants:
t

o liaise

with other SME executives

to discover product innovations

to benefit from e-Commerce expert advice

to meet with Actinic's exclusive partners such as Google, Sage and Amazon.



Customers of all sizes, representing a wide range of activities, share their experience, keys to success and expectations during the events that are dedicated to online success and innovation.

GOOGLE ADWORDS WORKSHOPS
Personalised advice on how to grow your business through AdWords campaigns
The Actinic Google AdWords Workshops hosted on Google's premises are reserved for the users of the solution. They enable SME executives who participate:
to enjoy a preview of the latest Google trends

discover innovations to benefit from a customised audit of their campaigns

to share their experiences with other e-Merchants



Accompanied by our SEO & SEA expertise and Google, Actinic e-Merchants benefit from personalised advice to develop their online sales with Google AdWords. Discover all our e-Commerce brochures.