e-Commerce SaaS platform advantages
Opt for a solution with unique features and performances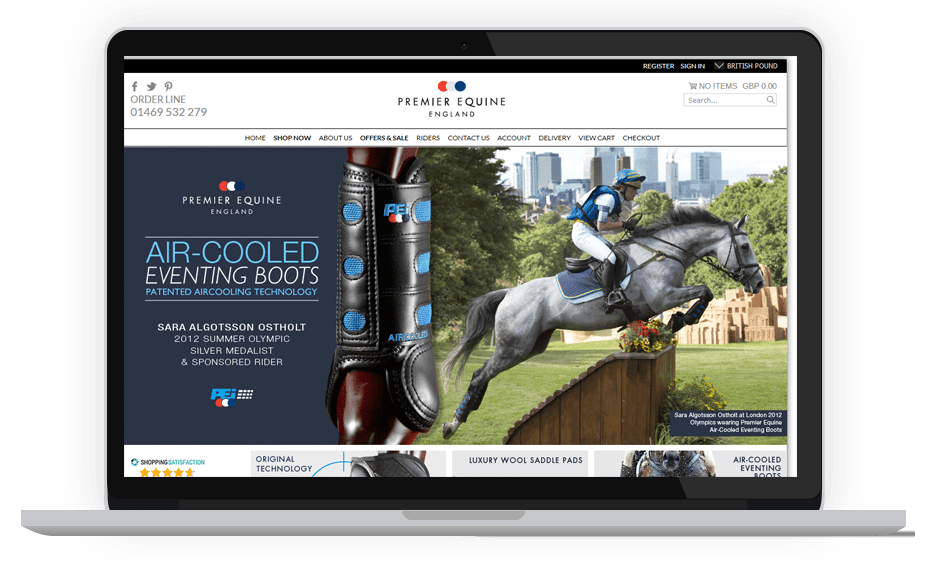 "Actinic's features are unbeatable. You really have everything you need to build a site that inspires confidence."
Premier Equine

The power of SaaS to support your online success
Thanks to its technology in SaaS mode (Software as a Service), Actinic frees you from technical constraints and allows you to benefit quickly and efficiently from the potential of e-Commerce:
You do not have any software or plug-in to install nor update to perform.




You can access your administration area to create your website with a simple internet connection




You can take advantage of an unparalleled functional richness to manage your website daily, generate certified traffic, convert your visitors into buyers and retain your customers




You can benefit from regular, free and automatic updates



You can make use of a single interlocutor, whatever your needs: hosting, development, e-Commerce design, SEO, project management…


You can access free and unlimited online technical support 365 days/year (evenings and weekends, bank holidays, 9am to 11pm)



Unmatched technical performances with SaaS
With Actinic, you benefit from reliable hosting and exceptional, technical performances to generate turnover comfortably all year round:
You can take full advantage of your activity peaks and never miss any sales: 99.96% of e-Commerce platform availability


You don't lose any customers and can offer an optimal user experience: a speed of display which is 30% faster than the market average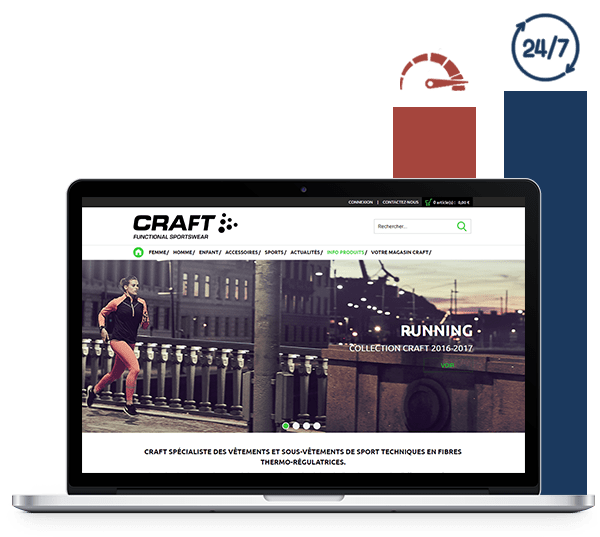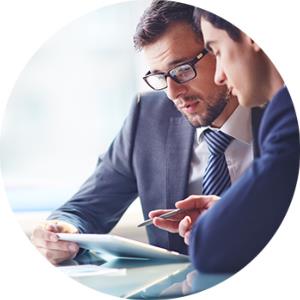 Customised support and complete resources to progress in e-Commerce
From the creation of your e-Commerce website to the growth of your turnover, you benefit from customised support from experts at each stage of your project and complete resources to progress in the use of the SaaS solution and in e-Commerce:
A single interlocutor supports you in the creation of your website and the development of your CA




Free and unlimited technical support 365 days/year (evenings and weekends, bank holidays, 9am to 11pm)




our QuickLearn wizard guides you step by step in creating a unique and efficient e-Commerce website.




Free and regular webinars to help you optimise the performances of your website



Google expertise to grow your online turnover
Actinic is the only e-Commerce SaaS solution in Europe labelled Google Premier Partner. This label rewards the quality of the support of the SMEs by the Oxatis experts in the optimisation of their organic and paid SEO on the Google search engine. A partnership which allows you to preview Google's innovations in terms of generating certified traffic and to take advantage of solution developments specially designed to optimise the performances of your campaigns.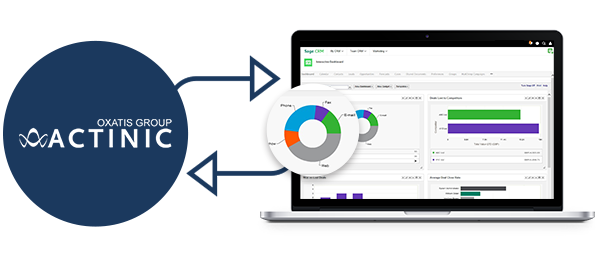 Advantages of web services to meet your specific needs
Increase your profit margin with real time synchronisation between your e-Commerce website (Items, Customers, Orders, Stock) and your external software (accounting software, CRM solutions, logistics platforms, e-Commerce ERP software etc.).
Offer your online customers high quality service with real time stock updates. Save time with task automation.
Benefit from Actinic DataPlug: the productivity tool
Efficiently manage your online store, orders and customers. From a simple Excel file, manage large quantities of data in a minimum amount of time to fuel, and update your website or even process your orders quickly. Incremental synchronisation ensures that the modified data is updated effectively to optimise your performances.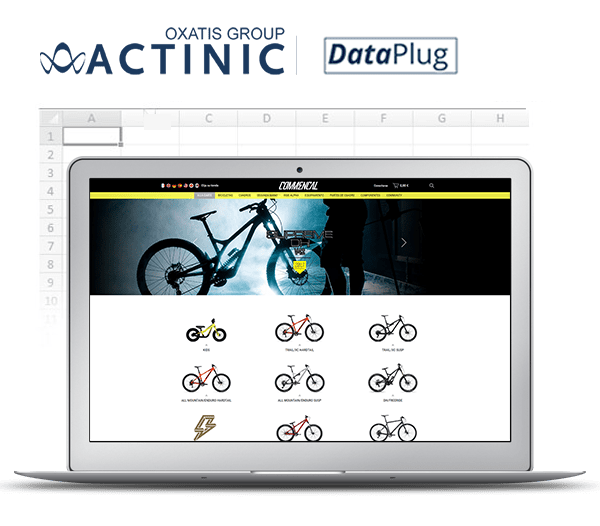 Your e-Commerce website built into your ERP
Take advantage from the Actinic Link: you can benefit from a unique level of integration of your e-Commerce website into your management software (Sage). The connectors allow you to control your activity from your ERP and automatically synchronise all your website's data with your commercial management: items, customers, orders, stock…