Create your e-Commerce website with a powerful builder
93% of our customers recommend our solution
"Being able to count on a partner that's there for you with a constantly evolving, comprehensive e-Commerce solution is priceless.
Max Commencal - Managing Director - COMMENCAL
Create your e-Commerce website with Actinic

Or trust our experts to design a best-selling shop for you
How to build an online store by yourself?
Thanks to its cloud-based SaaS technology, with the Actinic solution you can quickly and easily create your e-Commerce website. Actinic eMerchants benefit from innovative solutions and the highest level of service right from their desktop, tablet or mobile phone (Secure hosting, technical performance and features).
Our UK-based support team are always on hand to help you out in creating your online shop. You have unlimited access to our online support, e-Commerce whitepapers and free webinars.
A tailored support from our e-Commerce experts
Benefit from a single point of contact for all your e-Commerce needs! We know you, we know your business and we know the challenges you face every day in developing your business. That is why we accompany you towards success by providing advice, free & unlimited support and a large scope of services to help you on your way to success! From launching your e-Commerce website design, to assisting you in taking your first orders, to building an international recognised brand: Actinic's e-Commerce experts are by your side to design your store, help you increase your visibility on search engines, develop bespoke solutions, or to simply to show you how to add a product to your catalogue. Actinic has all your needs covered under one expert roof!
The 3 unique advantages of using our e-Commerce platform


to build the best website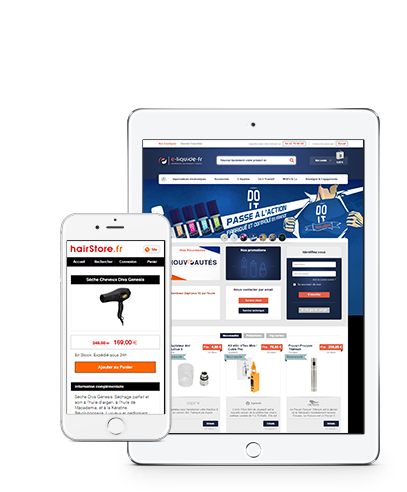 Actinic sites are 66% more profitable than average!*
Actinic e-Commerce websites enjoy a conversion rate 30% above average. We achieve such high results by designing the best online shops possible. Our e-Commerce sites are beautiful, but most importantly attractive and reassuring and they efficiently guide your customer to the checkout page. Develop your online business through a multitude of lead generating sales channels: sell on eBay and Amazon with our integrated Marketplace manager, list your products on 50+ price comparators and Google Shopping, allow your customers to buy on-the-go with an optimised mobile version and you get all the e-Commerce features you may ever need to generate a maximum of revenue and retain your customers such as our Abandoned Shopping Cart Recovery program, faceted navigation, a proven Loyalty Program and 400+ other incredible tools for growth. Unlike open source platforms, with Actinic e-Commerce solutions you will never need to buy upgrades or install costly modules you didn't know you actually needed. Hosting, installation, updates and our 400+ features are all included! You immediately save over £3000!
*Source: The e-merchant Profile, Oxatis- KPMG
An easy to use e-Commerce solution for hassle free day-to-day business management
Our SaaS based solution hosts your e-Commerce in the Cloud, allowing you to access your back office anytime, anywhere from any connected device! You don't need to install any software, you don't need to unexpectedly buy costly but crucial modules and you need not to worry about hosting or updates. The Actinic solution is designed to enable you to achieve significant productivity gains with an always-at-hand back office, task automation tools and online business development tools such as in-depth statistics and metrics allowing you to adapt your strategy to the shopping behaviour of your visitors and customers. You will find all these features and advantages neatly organised in your Actinic back office where you can view and manage your orders whatever their source, your payments and your integrated delivery methods. Your incoming orders are quickly ready to be labelled and sent to your customers!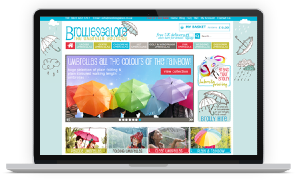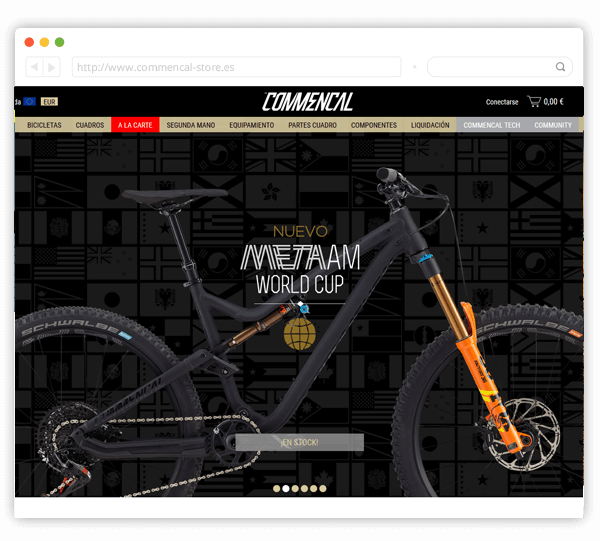 A single point of contact to guide you towards e-Commerce success!
Unlike with Open Source, where you have to manage several different people and agencies for hosting, e-Commerce SEO, graphic design, updates and technical support in adding and installing modules, with Actinic you benefit from a single point of contact for all your e-Commerce needs. From the creation of your site to your first orders and throughout the different stages of your online growth, even towards international success Actinic support is always ready to lend you a hand. Whether it is to drive targeted traffic, to optimise your conversion rate, to help you add a new app or to develop a bespoke feature to meet your revenue goals, you benefit from precise recommendations and efficient implementation support. Our free and unlimited UK-based support is a valuable plus, always at hand to answer any question.
Success story: Techniblock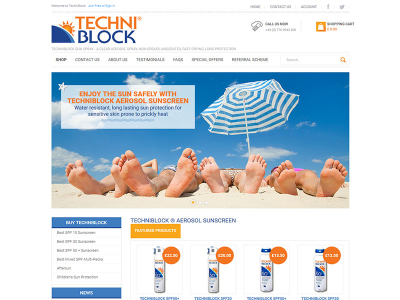 " Actinic's designers developed a powerful website design. It's easy to set up and customer experience is optimal."
Tracey Parry - Managing Director - Techniblock
Success story: The Novello Woolshop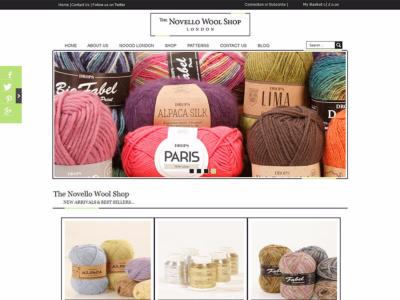 "Our turnover quickly increased by 40% after Actinic had created our beautiful and bespoke website!"
Paris Williams - Manager - The Novello Woolshop