e-Commerce Website Design Solutions
Get our experienced webdesign experts working towards your online success!
With more than 1300 creations a year in over 21 different industries, our e-Commerce design experts know how to build an outstanding site reflecting your company's image for an attractive, efficient and profitable e-Commerce!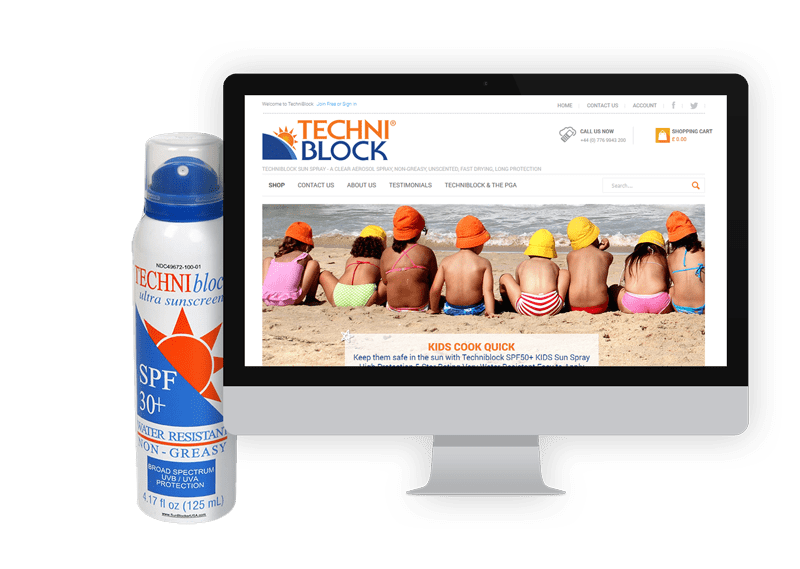 "Actinic's designers developed a powerful website design. It's easy to set up and customer experience is optimal."
Tracey PARRY - Techniblock
e-Commerce design service: 30% increase in sales
Choosing an exceptional design can dramatically increase your turnover.
Website design is an important consideration when setting up a successful business strategy.
Choose a design enabling clear website navigation which applies best practices in e-Commerce. A well built site will attract visitors and favour quick access to your catalogue to quickly increase your sales! Benefit from the best e-Commerce website design solution!
Best Design Solutions
Quickly customise your e-Commerce website design with the help of the Actinic graphic studio.
Our experts will know how to help you build bespoke, quality solutions adapted to your business' needs.
" Thanks to the help of the Actinic design team, our website is inviting and professional and attracts customers while remaining straightforward and user-friendly."
Christine and Linda NAYSMITH - Brolliesgalore