An optimised e-Commerce solution to sell internationally
Enjoy all the features and services you need to grow your sales in 150+ countries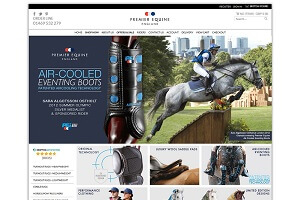 " With Actinic, we benefit from a complete solution to expand our sales internationally "
Clive Davies, Managing Director - Premier Equine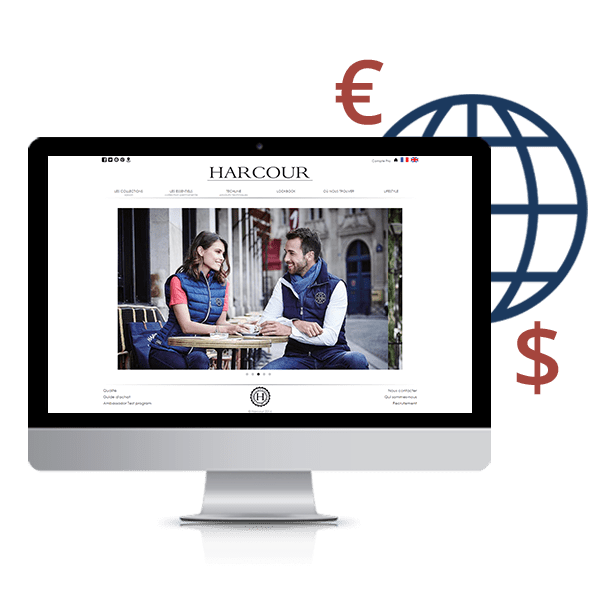 An international e-Commerce website: multi-lingual, multi-currency, multi-prices



Create a complete and efficient website for each country from one single back office. You benefit from a domain name per language, currency and website. You can also offer a specific pricing policy for each territory addressed.
Sell your products internationally while applying the country-specific tax rules. Set your conditions with a complete engine:
Tax rates by geographical area




Tax classes by item




Tax classes by users




Tax rules

Priority management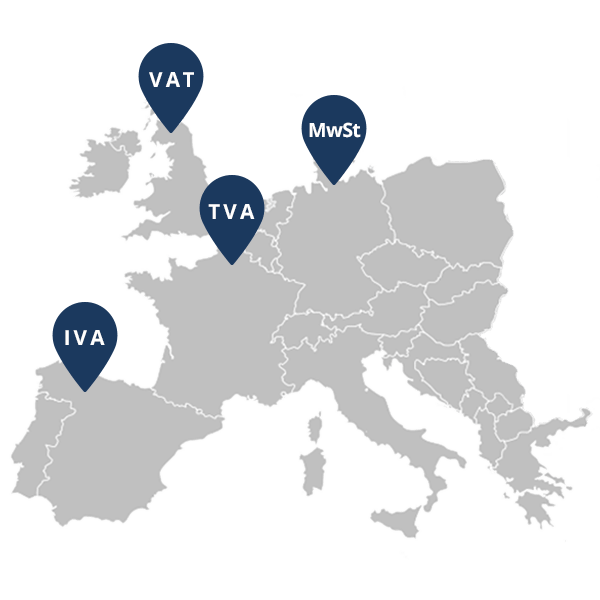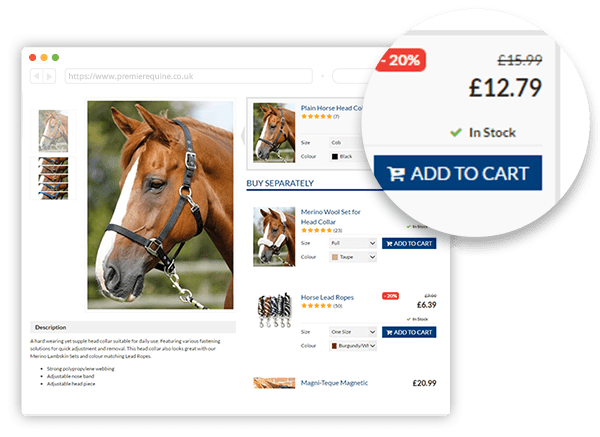 Stock always effortlessly up to date
Increase productivity with the automatic synchronisation of stock of your products and options whatever the source of your order (e-Commerce websites, countries, marketplace, price comparison sites…). Your information is constantly updated on all your websites internationally. Your customers are informed in real time; you do not miss out on any sales.
Payment and delivery methods for your international orders
Access more than 50 payment methods (PayPal, Worldpay, MangoPay, Ingenico…) and delivery methods to accept orders and ship your packages internationally in over 160 currencies and to 150+ countries.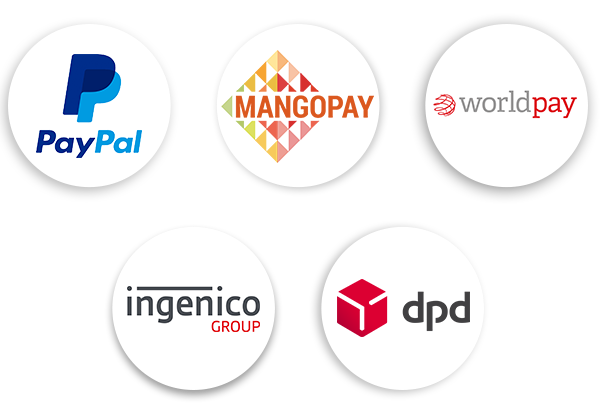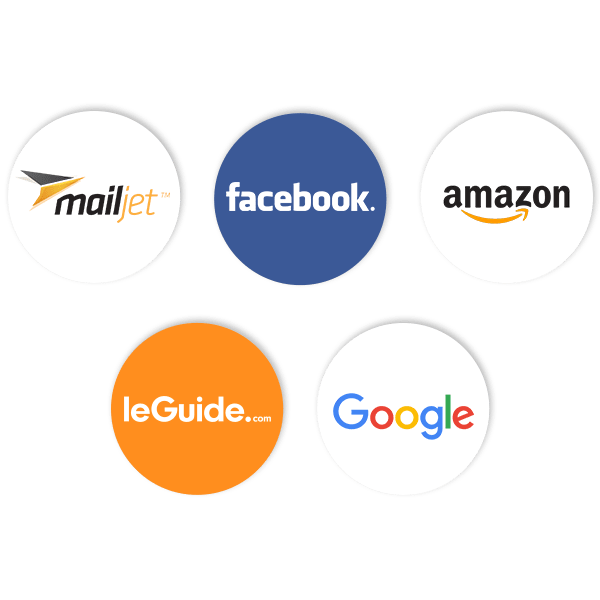 Over 5 certified traffic sources worldwide
Attract new prospects to your websites with the power of more than 5 traffic sources. Access multiple types of online buyers through marketplaces and available price comparison websites. Also send newsletters and SMS. Activate a mobile version per language to reach your users wherever they are.
A translated online catalogue to sell internationally
Enjoy the services of our partner Milega, the translation agency specialising in e-Commerce. You benefit from translated and optimised for e-Commerce SEO content for each of the countries you are selling to online.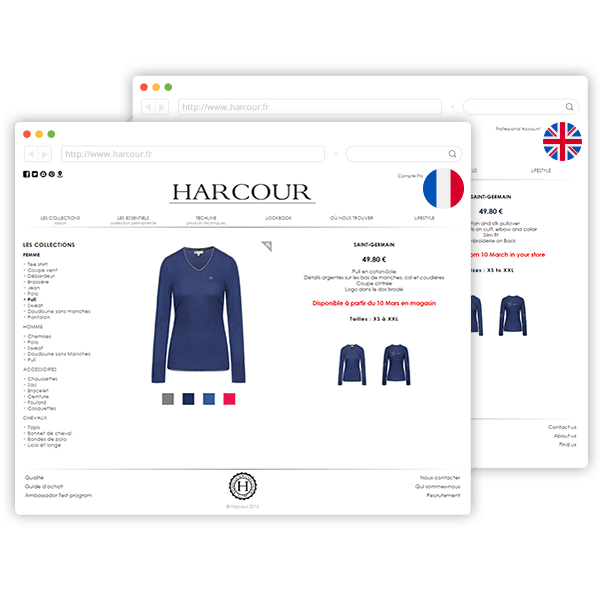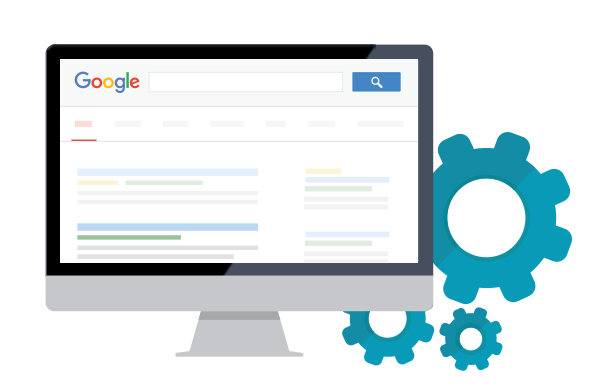 An international e-Commerce solution optimised for SEO
Each of your websites has all the necessary features to appear in the first results on the Google search engine, anywhere internationally:
Url rewrite and canonical urls, a mobile version, a site map per language,




Each page created is automatically optimised: writing the url on the basis of the product, H1/H2/H3 ready-to-use tags on product pages, Title tags, Hn, alternative texts for your images.




A simulation tool of your search results




SSL certificate: the url is displayed in https format with the green padlock to secure your customer's connection on your website




Micro-data and rich snippet: in addition to titles, descriptions and web addresses, you display the prices, stock levels and ratings assigned to your products.



Automatic and complete integration with your ERP
Whatever the size of your e-Commerce catalogue, the number of countries in which you sell your products or even the number of currencies, automatically synchronise your items, customers, stock and orders between your international e-Commerce website and ERP.