Migrate your e-Commerce to the Actinic platform
38% of Actinic customers have migrated from Open Source platforms!
"Our turnover has grown 500% in two years!"
Max Commencal, Managing Director - COMMENCAL
3 steps to make your e-Commerce website migration a success
With over 10,000 SMEs installed of which 38% migrated from Open Source solutions, Actinic e-Commerce experts developed a proven method to safely and securely migrate your e-Commerce to our SaaS-based solution. With Actinic you benefit from a single point of contact accompanying you and your eBusiness during the entire migration process.
Discover a wealth of e-Commerce features
Together with your dedicated expert you review the features that are essential to your business. A complete analysis of your site and the optimisations it will undergo during migration will guarantee your site is more efficient and more profitable than before! The advice and guidance you receive from the Actinic expert ensure you are quickly able to appreciate the extend of the range of e-Commerce features the Actinic Solution offers.
Save your SEO during website migration
Our Google Certified Experts review your site's position on Google. Your best-ranking pages are identified and their links migrated in accordance to Google's best practices and guidelines. This guarantees you keep receiving the same free and qualified traffic from Google, which you can easily optimise after having received our recommendations on relevant keywords, how to optimise your pages and expert advice on how to improve your online visibility.
In just a few clicks and fully accompanied by your expert, you put your product catalogue online using the Actinic Dataplug, a fully automated data importation tool allowing you to automatically integrate images, product descriptions, Tag titles (SEO), prices, stock, product options and characteristics, facets, packs, upsell and cross-sell links, users, customers and much more! Our experts are always at hand for tailored support and advice!
Migrate your site with our tailored migration pack!
Advantages of using our DataPlug for your e-Commerce replatforming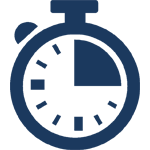 Time saving
Automate and manage massive data imports and exports with ease and reliability. Two file formats are available: Excel or CSV. Update your site, download orders, export to your e-Commerce ERP, import images, schedule discounts and flash sales: the possibilities to increase your productivity are limitless!

Highlight your products
Schedule the Dataplug task manager to update specific product information highlighting your product catalogue and marketing actions. Your detailed product pages are always up to date featuring the correct information (your article code, product name and all the descriptions, images and videos associated to your product pages), while preserving your pages SEO!
e-Commerce migration success stories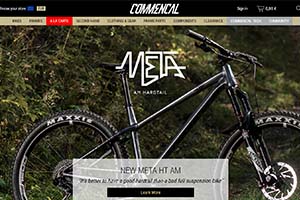 "We moved our site to Actinic for a custom site created by the Actinic experts and access to a more powerful solution. We benefited from custom design and technical services for the creation of our site, and these wholly met our expectations. The Actinic solution is constantly being improved with new features."
Max Commençal - CEO - Commencal
Success story: Premier Equine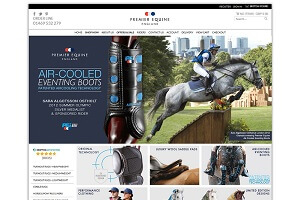 "When we moved to Actinic we were impressed with the level of service right off the bat. Thanks to Actinic's technical support migrating our e-Commerce site was made simple. In order to keep continuity and reassure our existing customers, it was very important for us to keep our website's previous design. With a little help from Actinic's design team we were not only able to accomplish this and keep our drop-down currency menu, but with Actinic we have access to more features than ever before!"
Clive Davies - Managing Director - Premier Equine