Expert advice on how to succeed in e-Commerce
e-Commerce Trends: the game changer in Online shopping for 2019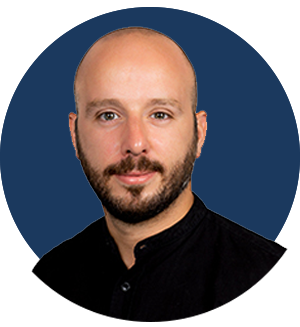 e-Commerce expert at Oxatis
" Real e-Commerce 'nerd' I am always figuring out what will be its new trends and behaviours. "
What 2019 holds for e-Commerce?

e-Commerce is everywhere! However, it can be very difficult to understand what are the main drivers and what will be the new trends and initiatives in this space. To help guide you, we 'rolled up our sleeves' and started digging over data to provide you with...
the top 10 e-Commerce trends for 2019
---
1. Mobile is the new normal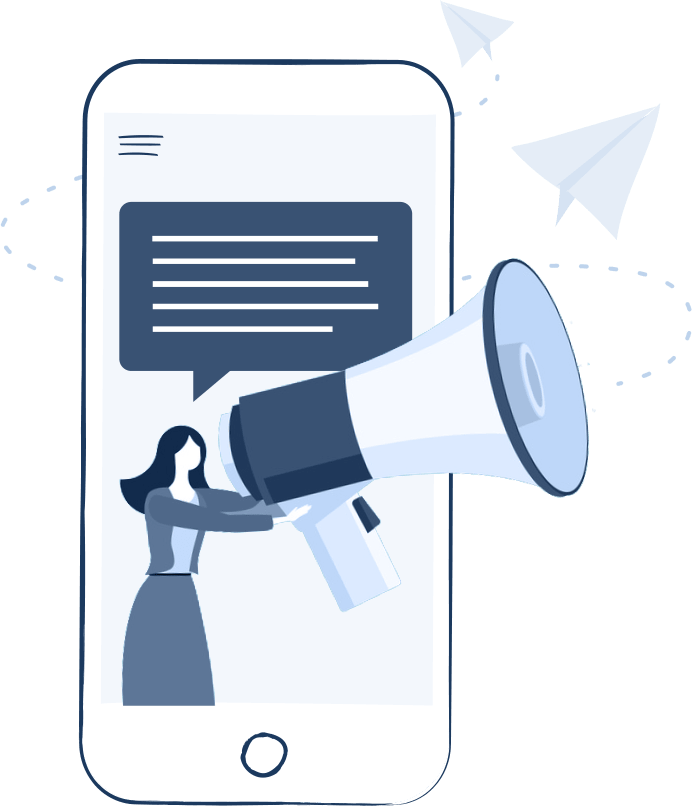 By 2021, mobile e-Commerce sales are expected to account for 54% of total e-Commerce sales.
We've highlighted many times the importance of listing your products wherever consumers are spending their time. Focusing less on the traditional online/offline segmentation and more on the online multichannel experience you'll offer to consumers is the omni-channel strategy you'll have to build. It is very simple, implementing an omni-channel is about being where your customers are, and making it possible and simple for them to buy what they want.
And M-commerce makes it easier than any other form of multi-channel marketing and selling. Solutions like Amazon Pay or PayPal clearly made it a priority and are offering always easier ways to purchase in a click without having to enter all your personal details.
In 2019 think omni-channel, think mobile.
2. PWA your spaceship to planet M-Commerce

It is well-established at this point that your business must target customers on mobile devices. The question is no longer IF you should do it but HOW?
For years every online business was facing this dilemma: developing an app or creating a mobile version of its website. The PWA (Progressive Web Apps), created in 2015 offers the perfect solution; the best of the app (UX) and the best of the mobile version (quick and easy to 'getness' and low adoption barrier).
You are probably asking yourself "what are these amazing PWA's?"
In its simplest sense, Progressive Web Apps are mobile apps delivered through the web. PWAs are more efficient than in-house apps, they are always accessible and work on-demand. Choosing PWA means consuming less customer's data and offering them an enhanced experience.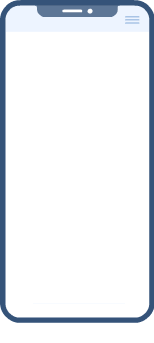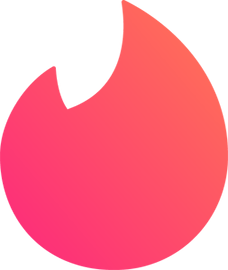 Tinder cut load times from 11,91 seconds to 4,69 seconds.
The PWA is 90% smaller than Tinder's native Android app.
User engagement is up across the board on the progressive Web App.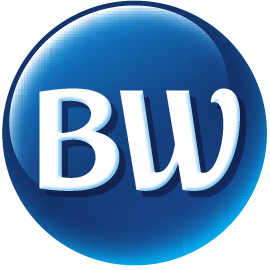 Increased conversion & revenue
The Best Western River North Hotel sees 300% increase in revenue with new Progressive Web App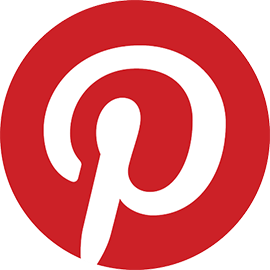 Pinterest rebuilt ther mobile site as a PWA and core Engagement increase by 60%
They also saw a 44% increase in user-generated ad revenue.
Time spent on the site has increased by 40%
3. SEO: VoiceSearch in e-Commerce


SEO is at the core of every digital strategy. Every e-retailer asks himself how to dominate the SERPs and thus drive more traffic and increase its conversion.
With the arrival of new home items and apps like ALEXA, Siri, Google Voice and Google Home a new way of browsing the internet is emerging and with it a new SEO phenomenon:
"The voice search"
The Narvar Consumer Report noted in 2017 already that 29% of voice device users already use their devices for online shopping, while another 41% expect to use them in the future.
Voice search will have a deep impact on how users browse the internet and is probably going to be the principal game changer in the year to come. Voice search is expected to account for 50% of every search by 2020 according to ComScore study and purchases made through voice search devices should rise to £32 billion worldwide by 2022.
Voice search is going to change the way content is written and what it is optimized for in several ways. So, think voice search right now and start implementing a defined voice engine optimization strategy using 'how to?' keywords, long tail keywords and make the best out of this revolution!
4. e-Commerce integrated solutions

No matter if they are small or among the biggest, every company now understands how e-commerce is a vehicle for growth. The fact is, when you are doing business online you need to interface your sales activity either to a standard and configurable ERP (Enterprise Resource Planning) distributed by an editor or a software offering tailor-made solutions. Either way automation is key to success.
Integrating these resources to your online business is key to your online success.
An integrated ERP for instance will reduce manual entry to save time and increase throughput while reducing errors, when entering order, inventory, item, customer and shipping data. Plan data updates and maximise efficiency by targeting the data that you wish to keep updated to boost productivity (incremental updates). It also offers a thorough and unique user-experience thanks to a website enhanced with additional information while handling increased demand in online orders without extra resources.
The integration of Marketing Automation tool is also a key element to offer an improved experience to your customers and a huge help for your marketing teams!
In 2019 more than ever e-Commerce integrated solutions will promote online businesses to the next level still they must be planned and executed properly, according to your needs.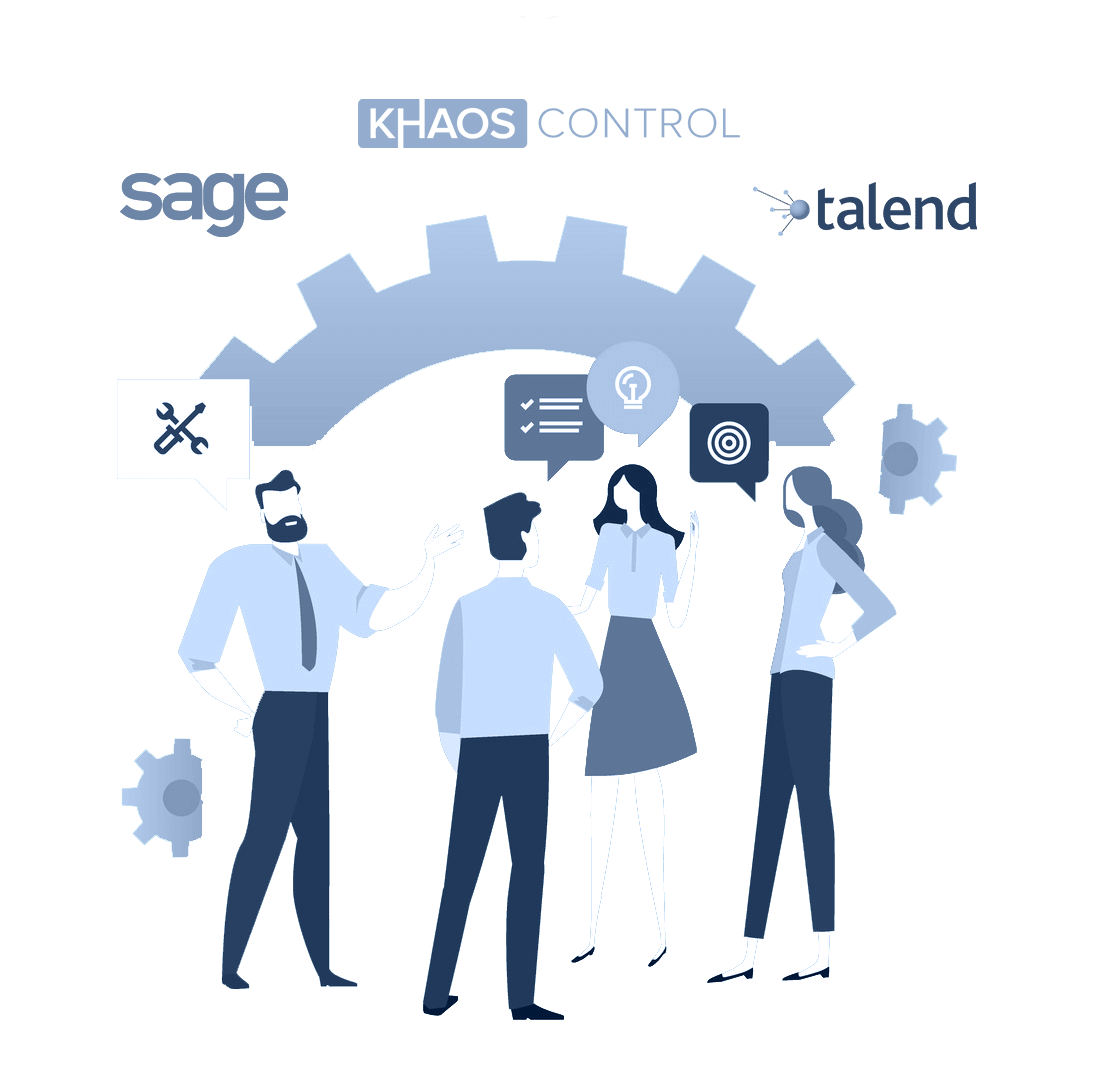 5. Artificial Intelligence & e-Commerce


AI is at the core of today's innovation and will be a huge game changer in e-Commerce.
3 keywords define Artificial Intelligence:
Autonomy: through a complex interconnection of neural networks Artificial Intelligence allows machines to understand, define, learn and realise tasks without any human interaction.




Algorithm: Think of algorithms as fancy to-do lists. Voice recognition, Machine Learning and most commonly used features rely on algorithm taking inputs and producing outputs to operate and improve their efficiency. Algorithms are a key element in AI.




Big Data: Artificial Intelligence has for purpose to make computer learn, to do so it needs data. These data can be sourced on social media, your corporate network, browsers usage or even IoT which takes up more space every day in our lifestyle.
AI will help online businesses, personalising buyers' journeys, offering an enhanced UX, using Intelligent Chatbots answering customers 'humanlike' leading to conversion increase. Accessible to most online businesses, predictive test such as machine Learning A/B testing will increase exponentially in the years to come with main actors using synergised DMP and AI to become even more efficient (hyper personalisation using pre-visits audience's data AKA the ultimate marketing fantasy).
AI in a nutshell:
Worldwide Investments went from 415 million dollars in 2012 to more than 5 billion dollars in 2017




Distribution & e-Commerce managers stated that AI will be in their top 5 priority within 2020. 40% of them already express needs in this field. (Markness, 2017)



Just like mobile has changed how everything works, in a few years' time, so will AI according to Google CEO, Sundar Pichai. The e-commerce industry more importantly, as it will transform the way businesses and their customers interact.
6. Chatbots: personal assistant for improved UX

Let's face it: in today's digital native world, success for brands, especially those in retail, lies in effective e-Commerce experience. And having an effective e-Commerce website is not just about having the best audience reach or flooding everyone's Facebook timeline anymore. It is about being relevant.
Therefore, businesses have turned to chatbots. Chatbots are AI software helping your customers by answering FAQ's (Frequently Asked Queries) or providing specific information in the best scenario. However, Chatbots must not be used as a human interaction replacement. To offer the best experience to your customers use a synergised strategy implementing chatbots managed by dedicated agents allowing to offer more relevant answers and making your chatbot becomes smarter with every interaction.
Linked to your BO (Back Office) Chatbots store way more data than a human brain. Thus, they dispense information much faster and are the best way to enhance your interaction with your customers.
According a study on 'how chatbots are reshaping online experiences' conducted by Drift, SurveyMonkey Audience, Salesforce and myclever 15% of consumers interact with chats among which 41% are executives.

7. Experiential marketing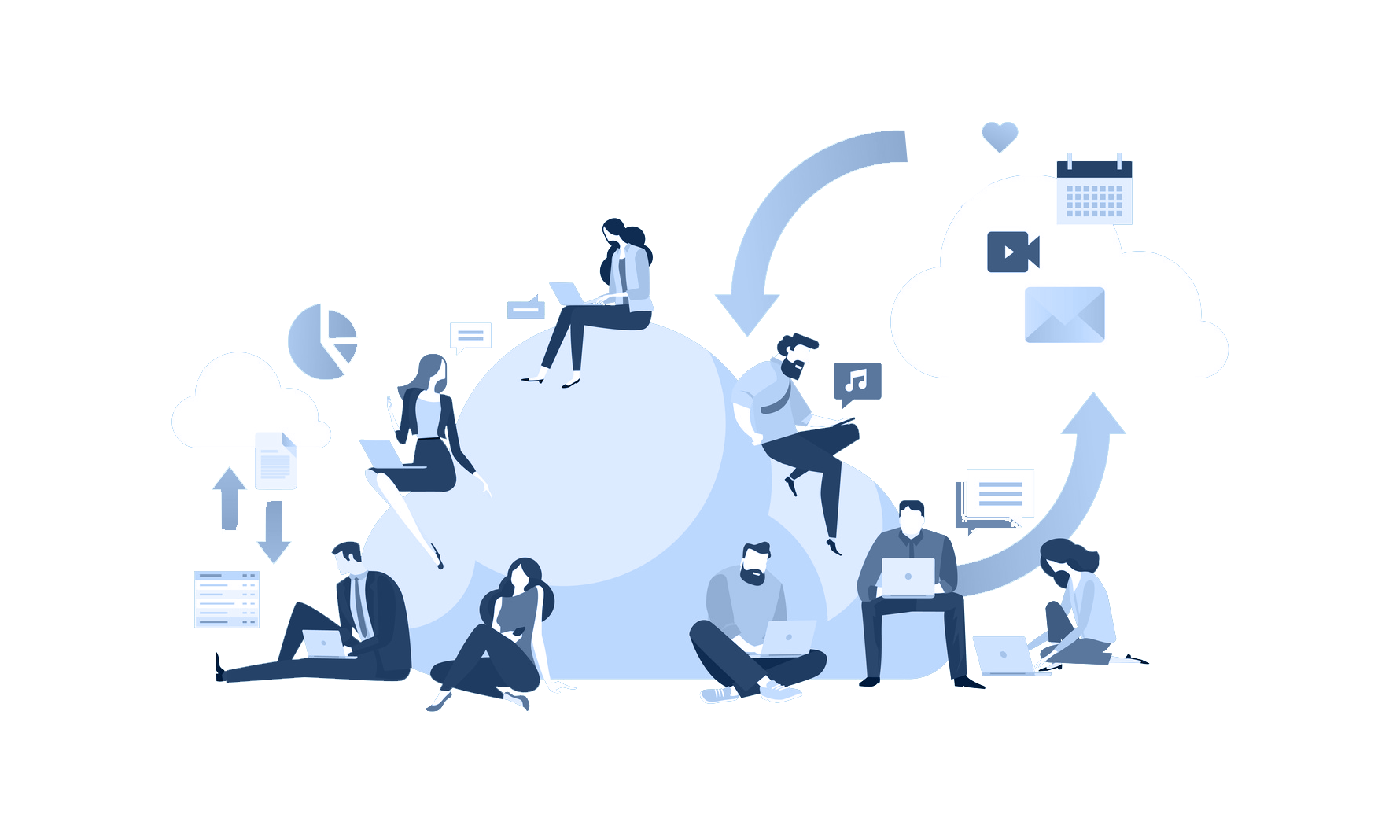 According a study from Harris Group on Experiential Marketing 72% of millennials would rather spend their money on experiences rather than material things. For retailers selling products, this may sound like an alarming news. But a well thought shifting from a product-focused approach to delivering your customers those experiences they desire may not be as tricky as it seems.
Obviously, it is essential to stand-out and be aware of the constants shifting in your customers' behaviour. Today's customers don't just want to buy your products, they want an experience.
AI is making this much easier than it was a few years ago. Thanks to its development personalisation features and journey analysis have never been more accessible. Although shifting to an experiential approach is not something that can happen overnight adopting an incremental strategy; enabling your company to keep using its existing online shop, features and modules while building up an experiential e-commerce journey can prove very effective and save you both time and money as well as building upon proofed and tested process.
So, start implementing A/B testing, offer new ways of interacting with your products to your customers using VR or AR (Virtual Reality/ Augmented Reality) for instance. Be experience-oriented and start thinking and building your customers' new journey!
8. Social Media Marketing and Selling

Having a cross channel strategy including a strong social media marketing approach will definitely be one of your great challenge in 2019. Offering a complete journey to your future customers from their discovery of your solution via their social network to their choice to buy from you is no easy task but some simple tips will help you do so.
This new trend also comes with the surge of millennials becoming decision makers in the purchase process in their company. And let's face it we often approach a purchase the same way, whether it is for ourselves or our company. Also, Social Media has taken a huge place in our daily life and is not anymore simply about sharing cool articles to your family and friends or send your greetings to your aunt in Portsmouth. No, now Social Media is also a way to access information; on where to travel, what to eat or more generally on what to purchase.
Focusing on content creation is key. Today everything must be shareable in one click, so think about engaging contents like videos, infographics or an amazing article (such as this one) to convince your future customers that your solution is the one they need.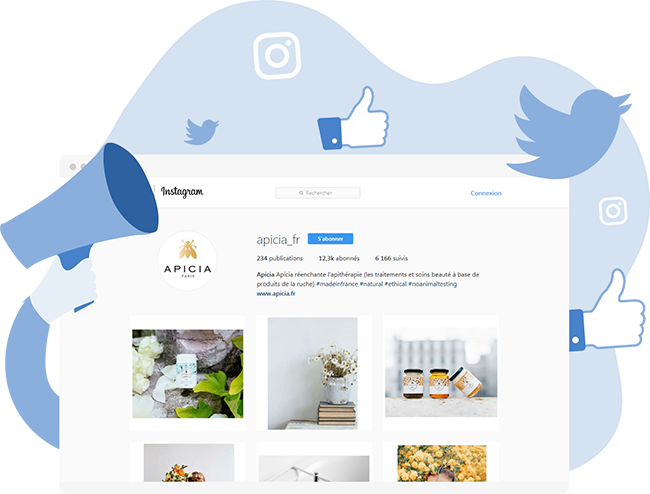 9. B2B dwarfs B2C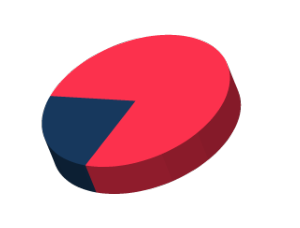 B2C e-Commerce retail sales hit £1.7 trillion worldwide in 2017. B2B e-Commerce retail, on the other hand, reached £6.1 trillion. That's a 259% difference in market size!
Statista's 2017 B2B e-Commerce Report clearly describes this with the following :
"B2B business is now dwarfing that of the B2C business."
B2B e-Commerce dominance leads us to at least two conclusions.
First, professionals are highly digital in their purchasing process and are not hooked, as we might have thought, on traditional retail anymore.
Meanwhile studies show that only 25% of B2B companies have an e-commerce solution to support their business, which promise an exponential growth potential and millions of opportunities for online businesses. Data from CEB Now Gartner found that 95% of professional purchases are documented online and that 57% of the way through a typical purchase has been made prior to proactively reaching out to a supplier's sales representative. With this in mind, it is easy to understand how e-Commerce has a distinct advantage over traditional retail.
Second, wholesale customers are looking for a simplified ordering experience. No need to invest your wholesale portal with all the B2C 'paraphernalia'. B2B online shops have an average conversion rate of 10% and an APV (Average Purchase Value) about 16 times the average of a B2C website. Offering an easy ordering, multiple payment methods, personalised displays and discounts are some of the best practices you must focus on.
10. Payment method: cryptocurrencies and eWallets surge

With the rise of crypto-currencies and transaction globalisation, hundreds of payment solutions are emerging and offering ways to realise a purchase on a website.
Offering your customers multiple payments options is unavoidable if you want your conversion rate to reach your expectations but the question is which methods will emerge and how to integrate them on your website.
International (Debit/Credit) Cards such as Visa/ Mastercard/ American Express/ UnionPay are of course recommended and integrated in most e-Commerce websites, but other solutions such as eWallets for instance are becoming more popular payment methods around the world. This is led by the exponential increase of purchases and payments using mobile devices. Taking a quick look at PayPal's total payment volume from 2014 to 2018.
PayPal's total payment volume from 1st quarter 2014 to 3rd quarter 2018 (in billion U.S. dollars) offers a glance on this growing trend.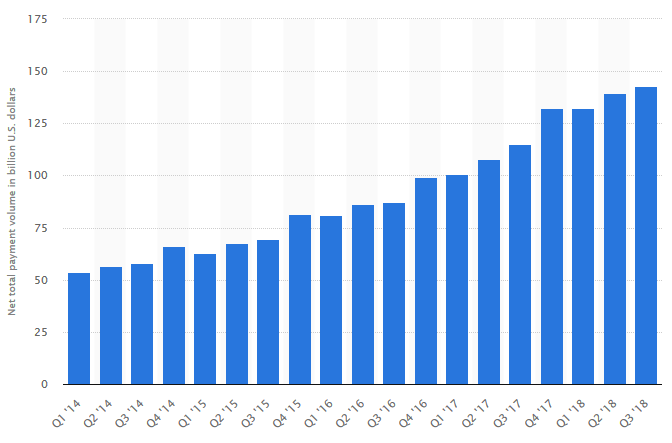 Of course, depending on your audience there is no need for every payment method. A company selling metal beams on a B2B audience will not have any interest in offering a cryptocurrency payment.
When it comes to payment methods Speed, Simplicity and Convenience are of prime importance.
Also, the possibility to pay with cryptocurrency has to be taken into account. Everyday more and more online businesses choose to provide an opportunity to pay for goods, services or tickets with cryptocurrencies. But the adoption of this payment method is still quite difficult for most people. The future progression of Blockchain will have to be followed and the true potential of cryptocurrencies will be revealed in the next five years.